DUST CONTROL PRODUCTS




SERVICE MATS

Did you know?
Tests show that 70-90% of dirt and moisture in buildings is typically tracked in from outside. That means a lot of mess to clean up!
The solution?
Professional service mats are designed to increase absorbability and the retention of dust and dirt tracked in from the outside!
DUST MOPS AND WET MOPS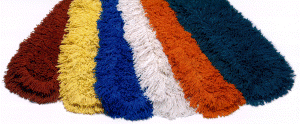 high quality mops catch and hold dust and dirt

worn out mops are replaced
Call today to receive a no-cost, no-obligation quote on all your dust control needs!
Call 800-362-3305 or Email us!

Band Box Cleaners....Serving you for 55 years!