PERSONALIZED LINEN RENTAL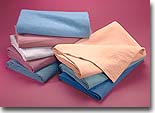 Band Box delivers cost-control and quality...
Eliminate your capital investment in a high-maintenance linen inventory

Save staff time and resources spent on ordering and maintaining supplies

Uniquely coded items to be used only at your facility

Continuous inspection, upgrade, and replacement

Flexible pick up and delivery, customized to help you achieve the most efficient scheduling

Band Box complies with or exceeds JCAHO, OSHA, and EPA regulations...safe practices, proper handling.
REUSABLE INCONTINENT PRODUCTS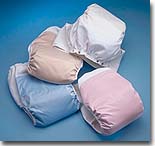 Band Box reusables reduce comparable costs by 30% or more...
They save costs!
They save the environment!

Band Box adheres to all OSHA and EPA regulations. Our employees practice universal precautions and are trained in the proper handling of healthcare linen and garments.
Call 800-362-3305 or email us today so we can customize a linen service to cut your costs and maintain reliable quality. We look forward to hearing from you!